Hattesohl & Associates
Land Surveying LLC
Mapping North Central Missouri one corner at a time
Our goal at Hattesohl & Associates is to provide professional, precise, and efficient services that fit every client's unique surveying needs in a timely manner and affordable cost.
The ninth street bridge in Trenton has been completely replaced along with new cross intersections, sidewalks, and storm inlets on both sides. Those who drove the old bridge will remember the steep approach to the bridge as well as the uncomfortably steep vertical angle of the bridge itself. The new bridge, accompanied by a pedestrian walk along the south side, will help alleviate traffic through town as well as provide a smooth comfortable ride across the railroad tracks below. Hattesohl & Associates had the honor of assisting the contractors throughout the build process by monitoring track movement, grade & alignment staking and more.
The Trenton solar farm completed in 2015 is a 3.2 megawatt solar power project. The farm expands over 15 acres and is located on the north end of Trenton. The solar farm was a joint project between the city of Trenton and MC Power Companies. Hattesohl & Associates assisted with locating and establishing the boundary for the site as well as staking the solar cell frame pilings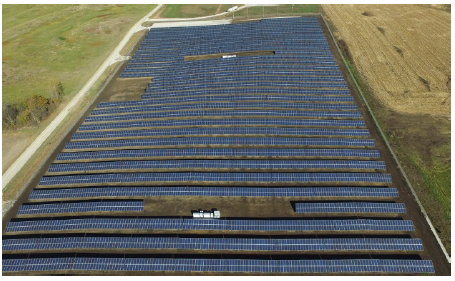 East Locust Creek Reservoir (ELCR) Project
The North Central Missouri Regional Water Commission (NCMRWC or the Commission) is a Joint Municipal Utility Commission formed in 2001 to allow its water supplier members to provide quality drinking water more efficiently and reliably in the face of ever more stringent drinking water regulations. The water suppliers that joined to form the Commission are The City of Green City, The City of Milan, Public Water Supply District #1 of Sullivan County and the City of Green Castle. (elcr.info)
The ELCR project has been in the works for over a decade and since 2006 Hattesohl & Associates has been tasked with performing the boundary work, which spans over 25 sections, approximately 80 private landowners, and amounting to over 2,000 lake boundary corners. See below just a few of the many corner stones, several of which dating back and set by the original general land office (GLO) surveyors, found throughout the course of establishing the boundary lines on the ELCR project.